WELCOME
Press Bible Story:
by Maison Tiradoegas
When I was 21, I wanted to be a pastor and go to Dallas Seminary. As I was pursuing those things, I realized my motivations were wrong. I got on my knees and asked God to break my desires and give me a unique vision, "Help me not fall into the vocational ministry trap where I inwardly chase the dream to have a big church, sign a book deal, and travel as an itinerant speaker." From that prayer, God birthed Press Bible:
Originally, our mission was to create a Bible app that helped young people engage with God's Word.
After working on this mission for a few years, I realized that the Bible app space was just too crowded. Nothing made us different. We simply couldn't break through the noise. Instead of walking away, I wanted to still use what I learned in digital missions to affect people's lives. So after repurposing our focus here's what Press is about:
Press is on a mission to use technology to get people into local churches.
In short, there's plenty of digital ministries that have amassed a large following, but the next big challenge is how to help these ministries connect their users with a local church – where discipleship happens. In order to solve a problem, we've partnered with other ministries and together we're solving this problem through the Press Bible app.
Here's what our process looks like: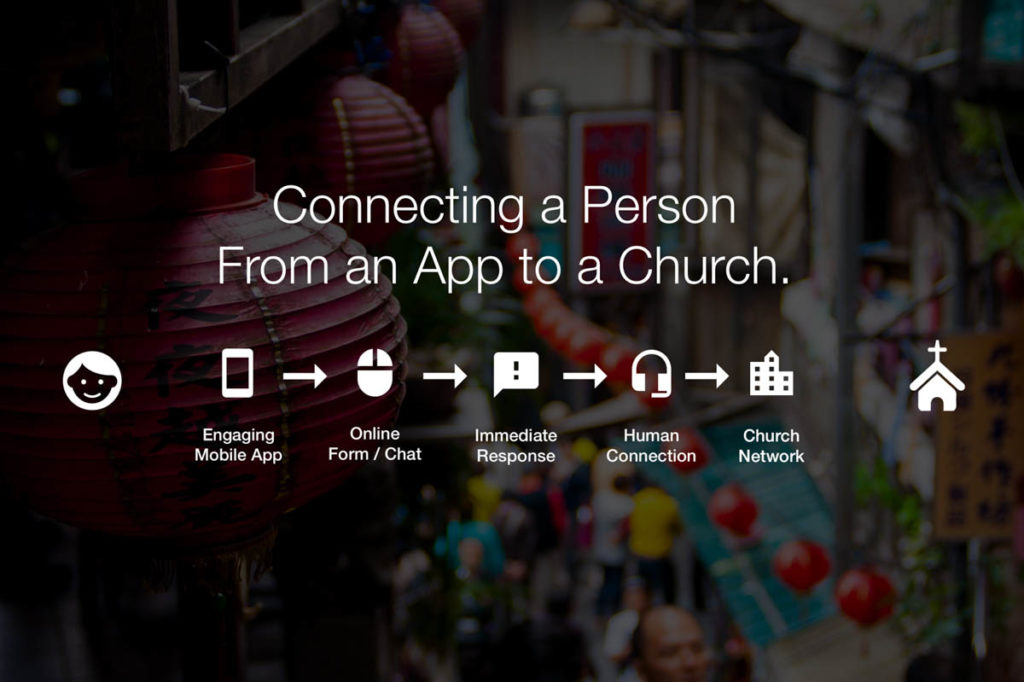 Our process is similar to an Iceberg. On the surface, people see a Bible app, but underneath there's a system designed to take people from an app to a church.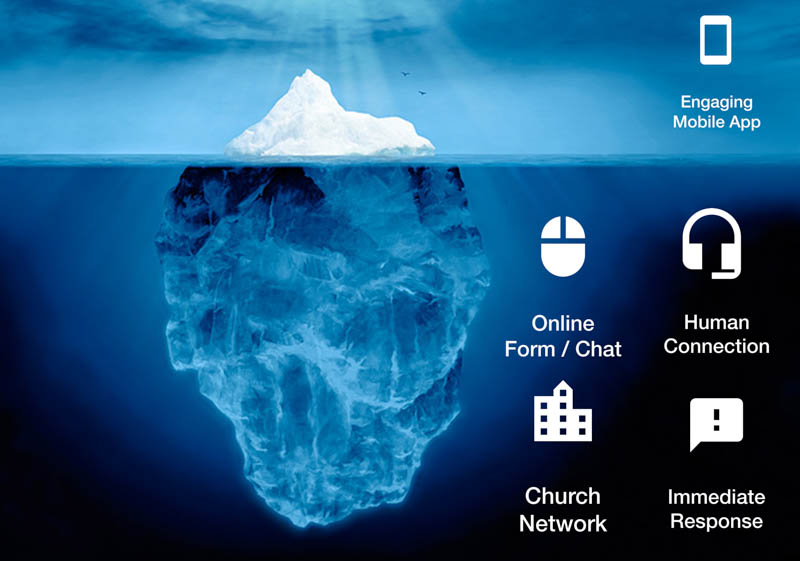 Here are the results since relaunching 16 months ago: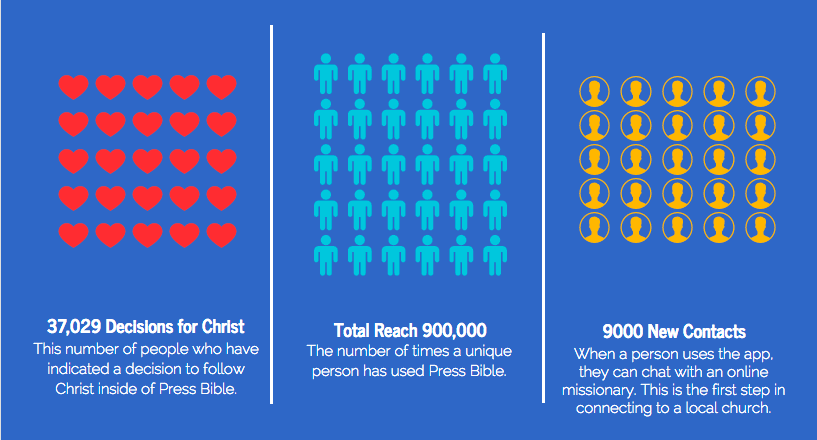 This is just the beginning. Our next goal is to scale this app-to-church model by partnering with other digital ministries. We have some exciting things we're going to launch soon that will address this!
—-
Maison Tirado-Egas
Executive Director, Press Bible
maison@pressbible.com
Maison Tiradoegas
Founder and President of Press Bible. He graduated from Southwestern Assemblies of God University in 2012 majoring in Church Ministries. Maison and his wife Macy have been married for 4 years and live in Frisco, Texas.
Dwayne Stoltzfus
Cofounder / CEO of Smith Monitoring is a Texas based security company. Smith is one of the fastest growing security companies in the nation making the INC 500|5000 list in 2010, 2011 and 2012. Dwayne and his wife Cherice live in Texas with their 5 kids.